Balázs Ferenc award was given to our student, András Bernadett
The Hungarian Students' Union of Romania assigned the Balázs Ferenc award to six out of almost a hundred candidates. One winer was our student András Bernadett, who applied with her study paper entitled "Chemical and microbiological assessment of some natural mineral waters from the Ciuc Basin".
The awards were given and the presenatations were held at Timișoara in the frame of a scientific conference for students on 26 November.
5 days ago
---
Autumn on Muntele Mare
Our students with some students from the Media Department participated at a tematic trip to the Muntele Mare Mts.  reaching the highest peak of 1826 m.
a month ago
---
The new book of our colleague has been published
The book Data Processing with R. Applications in the Environmental Sciences has been recently published by Scientia. The author is our colleague, Andreea R. Zsigmond, PhD.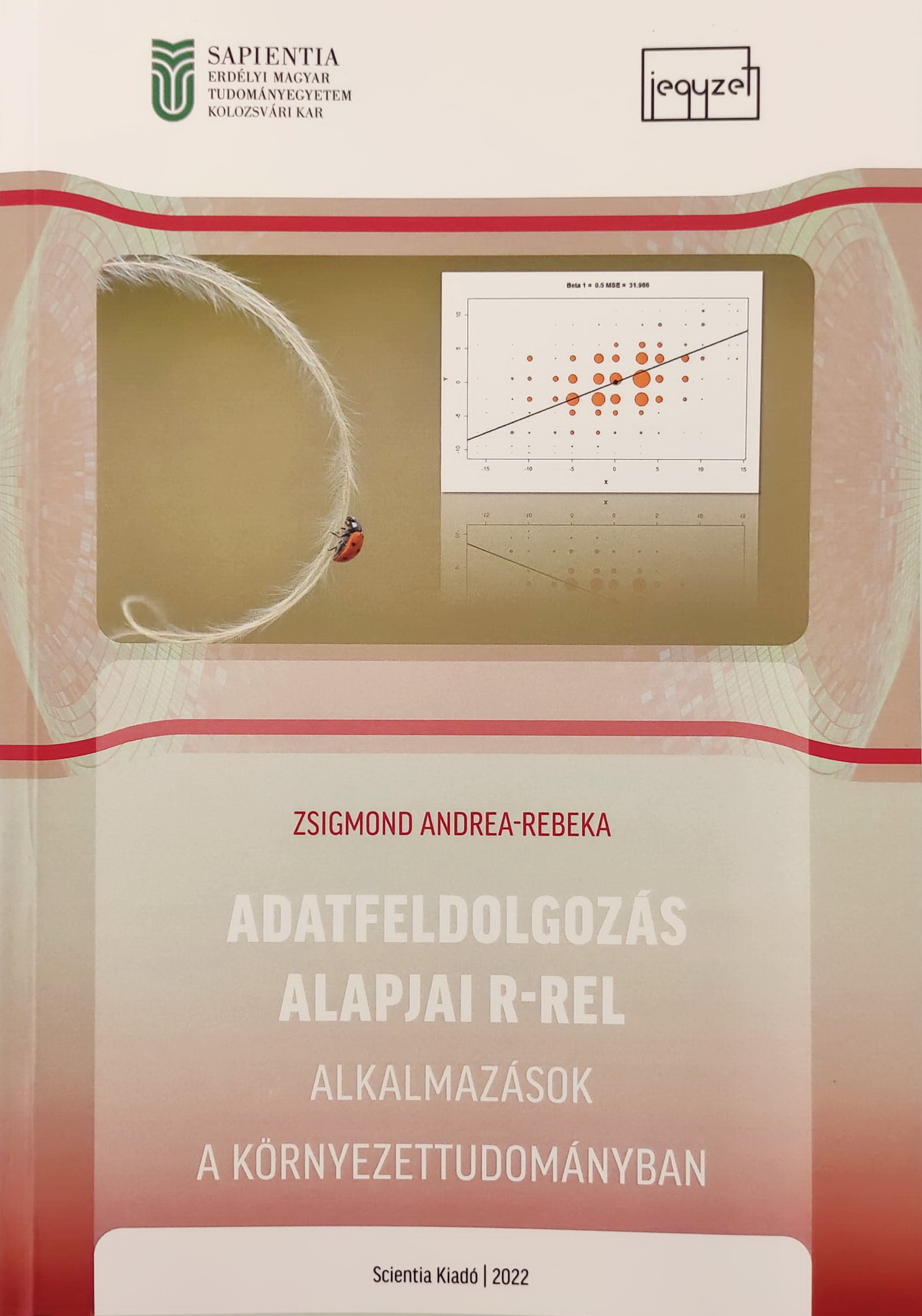 This book is designed for students involved with environmental science studies. It is a useful guide for them to become acquainted with the R, which is a free software for statistical analyses and data processing. Today, R is accepted and widely used in the scientific community. The main reason of its popularity is the boundless possibilities R gives for the users through the packages developed by statisticians all over the world.
The book contains eight chapters, beginning with information about the basics of statistics and experimental design in the environmental sciences. The following chapters present the language of R and the main commands for handling a data frame and constructing simple plots, like histograms, box plots or scatterplots. Through the chapters three to seven the distributions of continuous and discrete data and the most relevant hypothesis testing procedures are detailed. This part is the core of the book, which provides an expansively treated knowledge for the reader to feel oneself confident in processing experimental data with R in a scientific manner. The eighth chapter is destined for the regression analysis. This chapter presents the linear regression and the generalized linear models confining to one independent variable.
2 months ago
---
Admissons, Autumn 2022
5 months ago
---